PURELAB Pharma Compliance is optimised for QC laboratories. It has all the water purification technologies, compliance software capabilities and qualification documentation needed to comply with Good Manufacturing Practice (GMP) requirements.
What comes as standard with the PURELAB Pharma Compliance?
Lab water system qualification documents.

Secure software providing the evidence to meet FDA 21 CFR Part 11 and EU Annex 11 standards for digital record keeping.

Purification processes fulfil United States Pharmacopeia standards 643 and 645.

Qualification documents provided enable the unit to support labs subject to validation under GMP.

Water treatment technologies that will reliably deliver ultra pure water.
How our lab water system validation services can support different levels of validation requirements:
Our full range of lab water system validation services provide full flexibity in meeting a wide range of laboratory system validation requirements.
Laboratory system validation
Our entry level laboratory validation services includes detailed qualification documents to provide documented evidence that the laboratory water system is performing in line with user requirements and meets the needs for most pharmaceutcial laboratory applications.
QC Laboratory system GMP validation
The PURELAB Pharma Compliance and associated validation services delivers a lab water solution that builds the perfect relationship between discovery, production and traceability, resulting in an intuitive, efficient and compliant purification system.
The ultrapure water system meets your laboratories needs, with minimal intervention, improved efficiencies and a contemporary style to compliment any modern laboratory.
Highly competitive total cost of ownership

Secure traceability

Great ergonomics
A simply compliant, simply effective and simply transparent solution.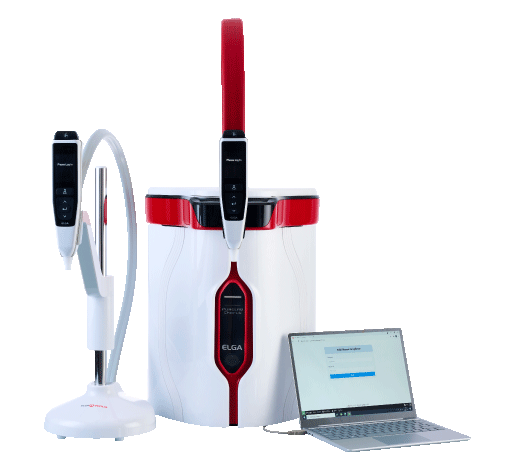 Why Choose us?
We know Water. We are specialists in the engineering, service & support of water purification systems. Unrivalled product design has achieved international recognition and awards. Worldwide technical service teams support science & healthcare globally with specialist expertise. Global digital performance monitoring from Hubgrade ensures laboratory work is uninterrupted. A global supply chain supports clients from regional centres on every continent.